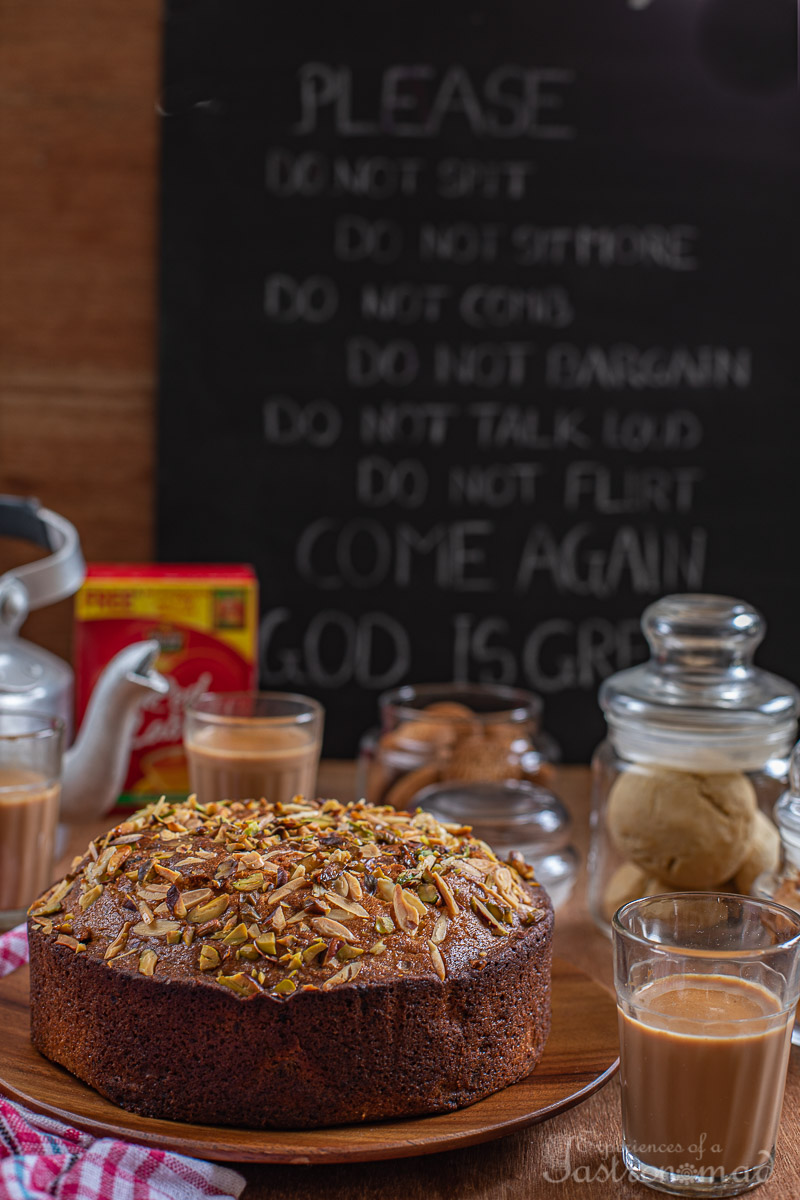 Pin
The turn of the last century witnessed an overwhelming Zoroastrian population from Iran migrating to Bombay, fast developing into a bustling commercial hub. The Iranians were industrious and aided by fellow Iranian Parsis and propelled by their love for tea, went on to set up a string of humble cafes. Cafes that served, needless to mention, tea.
Before long, the cafes had become synonymous with the city of Bombay, the menus had expanded, the bakery had been introduced and the cafes had emerged as the de facto haunts for Bombayites – those time-stops-still places you went to to chat with friends or read a newspaper or listen to cricket commentary on the radio or just watch the city go by. Over endless cups of Irani Chai.
Times moved on.
The fortunes of the cafes dwindled. The younger generations were not too keen to run cafes. Competition became fierce. As flamboyant cafes and delis took the food scene of the city by storm.
But despite the adversities, to this day, Bombayites do love their Irani cafes.
That hypnotic aroma of baking that lingered out from the kitchens.
Their quirky lists of dos and don'ts (enough to inspire Nissim Ezekiel to pen Irani Restaurant Instructions –
Please
Do not spit
Do not sit more
Pay promptly, time is valuable
Do not write letter
without order refreshment
Do not comb,
hair is spoiling floor
Do not make mischiefs in cabin
our waiter is reporting
Come again
All are welcome whatever cast
If not satisfied tell us
otherwise tell others
The sinful Bun Maska (fresh buns with loads of butter) accompanied with the addictive Irani Chai.
The smorgasbord of biscuits, sweet and savory, baked lovingly in the cafes bakery, stored in trademark glass jars displayed in a disciplined row on the counter, that they still love to pack for home.
The delectable Berry Pulao, or if they fancy, a delicious Dhansaak.
And their to-die-for mawa cake.
Mawa cake, the melt-in-your-mouth khoya cake perfumed with cardamom powder, guaranteed to transport you to food utopia.
So not surprisingly, when B Merwan and Co, a century-old Iranian cafe, downed it's shutters, the city mourned.
And lo behold, they did rejoice when the  cafe reopened in a couple of months.
Here's my version of the mawa cake.
Inspired by the iconic mawa cake from B Merwan and Co, the Iranian cafe that has earned a legendary status in the crowded culinary landscape of the city.
Save
Mawa Cake
My version of the Mawa Cake, the melt-in-your-mouth khoya cake, perfumed with cardamom powder, inspired by the mawa cupcakes from the iconic B Merwan and Co
Ingredients
250

g

plain flour

200

g

mawa or khowa

store bought

200

g

brown sugar

powdered

3

eggs

at room temperature

2

tbsp

sulatans

1/4

cup

pistachios and almonds

finely sliced (optional)

1/2

cup

ghee or clairified butter

1/4

cup

oil

1/2

cup

milk

11/2

tsp

baking powder

1

tsp

vanilla extract

1/2

tsp

cardamom powder

1/4

tsp

salt

a liitle

ghee or clairified butter

for greasing
Instructions
Pre-heat oven at 180C.

Soak the sulatans in warm water for 15 minutes. Drain from water, pat dry and keep aside.

Line one 8 inch spring-form cake tin with parchment paper, grease with ghee. Keep aside.

Sift the flour, baking powder, cardamom powder and salt to aerate the dry mixture. Keep aside in a bowl.

Crumble mawa with hand or grater, keep aside.

In another bowl, beat the mawa, sugar, milk, ghee and oil for 3-4 minutes, till the mixture is pale and fluffy. There should not be any lumps.

Now add the eggs, one by one, and beat lightly to combine. Add the vanilla extract, mix well.

Add the dry mixture to the batter, 1/3 rd at a time, beat lightly to mix. Do not over-beat. It will make your cake dense.

Add the sultanas and fold with a wooden spatula.

Pour the batter into the greased tin, make the top smooth with the aid of the spatula.

Sprinkle sliced almonds and pistachios on top. (optional)

Bake for 50-55 minutes or until a skewer inserted into the center comes out clean.

Allow it cool down on wire rack. Serve it warm or at room temperature.