This is the story of a fairytale romance, the princess of the water falling for an unassuming plebian of the land. The Hilsa picks as her suitor the humble and demure raw banana.
Sceptics spell doom, naysayers guarantee this shall be catastrophe.
But as they say some matches are made in heaven and this indeed is one of them.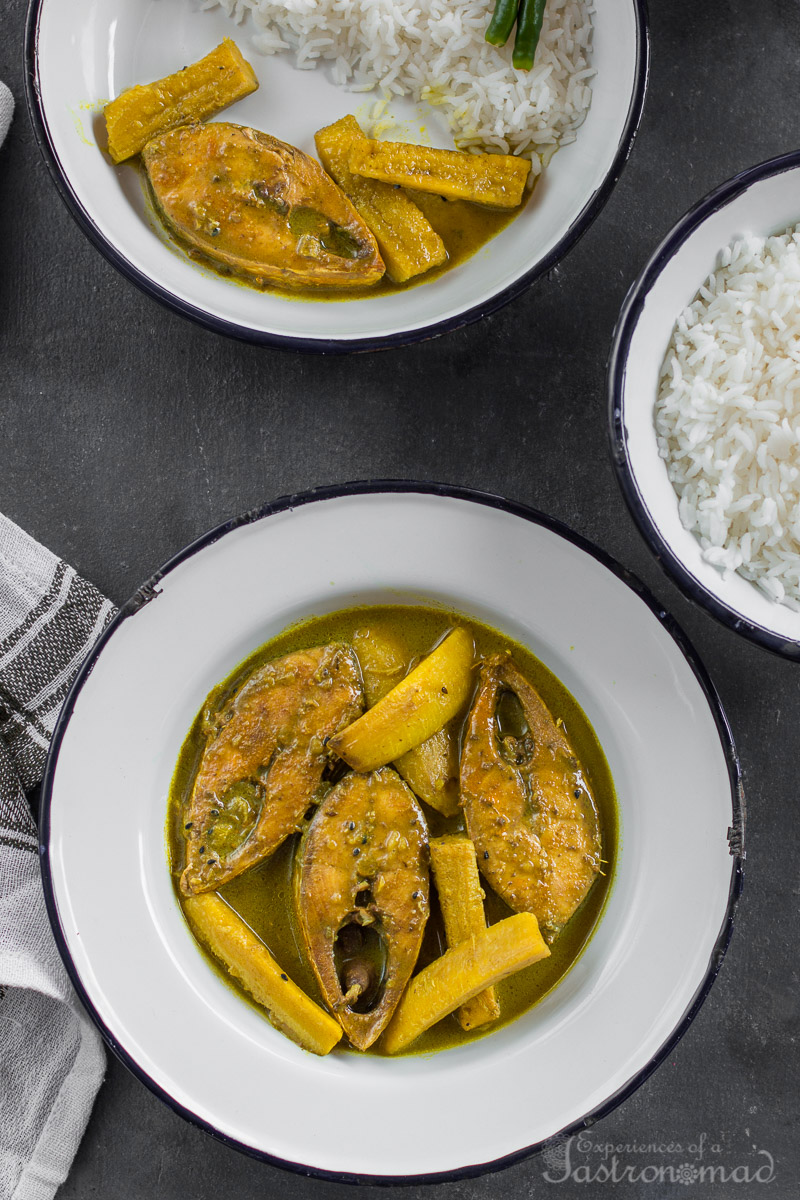 Next time you want something novel with your ilish, pair it with the unpretentious raw banana and let the ilish jhol send your taste buds to an ecstatic trance !!!

| | |
| --- | --- |
| | |
Marinate the fish with turmeric powder and a little salt.

In a small bowl, take a little warm water and dissolve the remaining turmeric powder and salt to form a paste, keep aside.

Heat 1 tbsp oil in a pan, shallow fry the fish. Keep aside.

To the same pan, add the remaining oil and when smoking hot, add the kalonji and green chillies. Stir for a few seconds, when they start spluttering, add the raw banana and potato.

Cook for 5-7 minutes, add the turmeric paste. Mix well and cook for a further 1-2 minutes.

Now add a cup of warm water, bring to a simmer, continue to cook till the vegetables are almost done.

Gently add the fried fish, cook over a medium flame for just a couple of minutes.

Adjust the salt, throw in more green chilies if you like the heat. Serve hot